Air Duct Cleaning Marysville
We are a small air duct cleaning company that is owner operated. We pride ourselves in customer satisfaction. Being thorough and having a professional appearance is critical to us. Once your air duct work has been cleaned by us, it won't need to be done again for at least 4 years.
When you use Air Health services, your Marysville air duct cleaning will last at least 4 years!
We provide vent and duct cleaning services for HVAC Systems & Dryers, both Residential and Commercial. We are an authorized dealer for HUMIDEX dehumidifier systems and also carry Sun-Pure air purifiers. We repair duct work and venting and provide air filter services.
Marysville Air duct Cleaning for over almost 30 years
Given today's "green" initiatives and attempts to curb pollution, most would agree that clean air in our environment is important for healthy living. But many people don't realize that according to the EPA, the air inside their home can be two to five times more polluted than the air outdoors. At Air Health Services, we recognize that the air you breathe in your house is essential to your health and well-being. We specialize in purifying the air inside your home through a host of services including filter services and air duct cleaning. Marysville area residents have counted on us for over 25 years to deliver exceptional service at affordable prices. We've been in business since 1987, and over that time have earned our stellar reputation for complete customer satisfaction.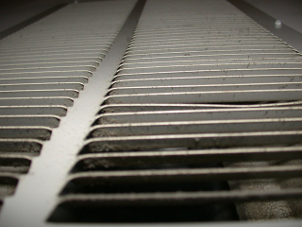 At Air Health Services, our ventilation cleaning services are second to none. In Marysville, air ducts become filled with debris from both indoor and outdoor contaminants, such as pollen, spores, mold, dust, pet dander, dirt, fireplace residue, smoke residue, and the like. This backlog of debris translates to germs and bacteria that get recycled back into the air inside your home every time you turn on your HVAC unit. The experts at Air Health Services know how to clear these contaminants from your home through proper ventilation services and air duct cleaning. Marysville homeowners and business owners alike have come to count on us to deliver exceptional service using the highest quality equipment available. In fact, we use only the most advanced High Efficiency Particulate Air (HEPA) cleaning system manufactured in the United States today. Unlike many other Marysville air duct cleaning companies, we clean the entire ventilation system, not just air ducts. We do this because we know that a failure to clean one part of the ventilation system properly can lead to a re-contamination of the entire system, making the air duct cleaning useless.
Free Estimates for Marysville duct cleaning
Before we begin the actual process of air duct cleaning, Marysville customers are offered a pre-service assessment. The professionals at Air Health Services will come to your home to take a look at the ventilation system and give you a free estimate; this way, you'll know what's involved before any work begins. Once we begin the cleaning process, we'll use specially designed tools to dislodge and loosen the debris inside your air ducts. After the debris is loosened, we attach our powerful, state of the art vacuum to the main trunk line to safely and quickly remove all the dust, dirt, and other contaminants within the entire ventilation system. We then blow compressed air through the ducts to ensure that all debris has been removed. Rest assured that through the entire process, our team of technicians is always professional and courteous and will treat your house with absolute respect.
In addition to our air duct cleaning services, we also offer air filter services for your home. For instance, we are an authorized dealers for HUMIDEX, one of the world's finest in-home ventilation and humidity control systems. We also offer SunPure Air Purifiers, a leader in air purification systems. We offer ductwork repair and vent cleaning for both commercial and residential dryers as well. In fact, with over 25 years in the business, we specialize in just about any kind of ventilation service you can think of! Why not give us a call today and let us help you get on the road to healthier living?
On a daily basis, dust, household dirt, fireplace residue, smoke from cooking, pet dander, and other indoor pollutants, create an often invisible cloud of contaminants that settle into your air vent system. In addition, especially if you live in a wooded area, pollen, spores, mold, and other organic matter from trees, plants, and foliage, can enter your home and settle into your duct system. Over time, all these contaminants accumulate in your air ducts so that every time you turn on your HVAC unit, the rush of air forces this debris back into the air you breathe. These pollutants keep getting recycled into the atmosphere in your home and over time can cause the air in your home to become very unhealthy.
We want to make your air duct cleaning experience as affordable as possible, which is why we offer free estimates. Call or email us for your estimate on air duct cleaning, Marysville.
Need other cleaning services? Try these other fine Marysville companies:
Contact us for more information about the indoor air quality that comes from the air duct cleaning services we provide.